Shows
Nashville jam-grass band Greenwood Rye comes to Atlanta joined by Clawdad & Cherokee Ragtime Pals
$15
0:00/3:43

0:00/2:53

0:00/2:03

0:00/2:31

0:00/3:45

0:00/2:10

0:00/2:20

0:00/2:29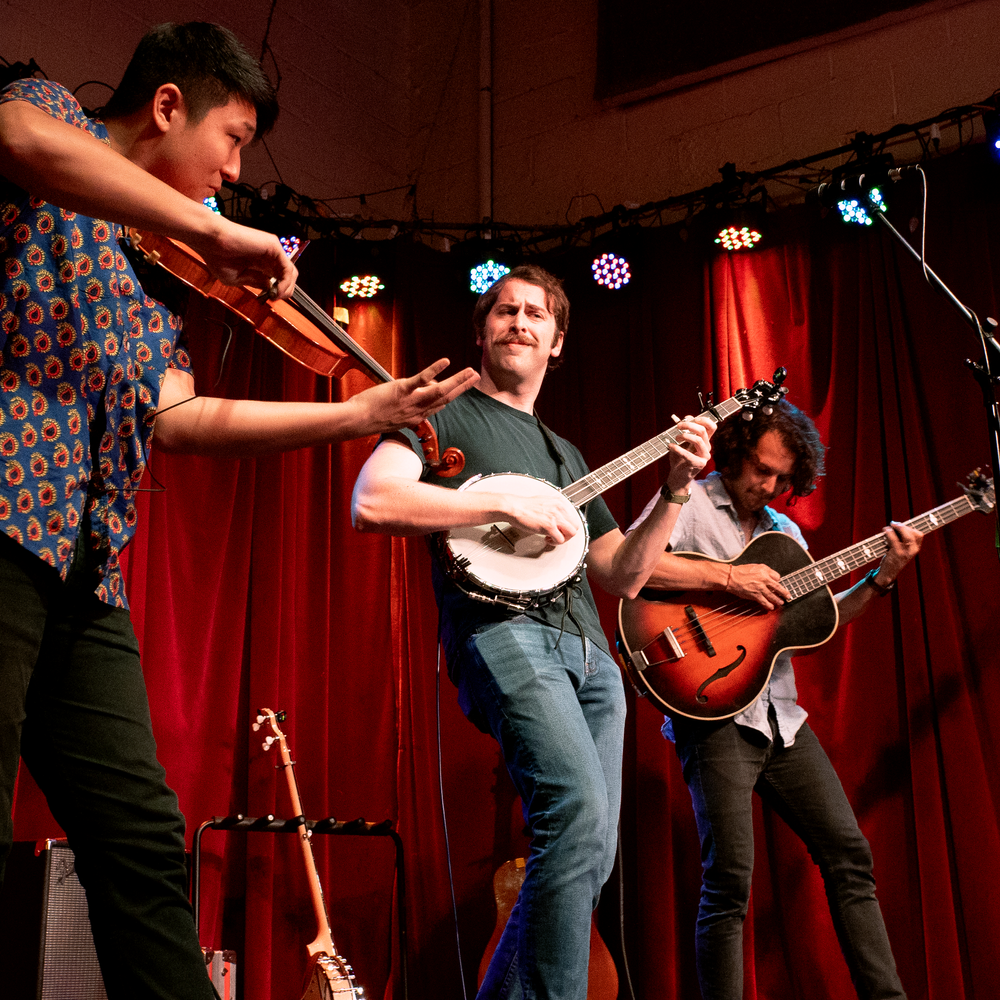 atlanta's loudest stringband
With their high-energy performances and powerful sound, folk trio Clawdad is quickly earning their reputation as Atlanta's most original & charming stringband. Led by Grant Marshall on banjo and vocals, the trio also features virtuoso fiddle player Jonathan Park and driving bassist Sam Kempe. Together, they bring a fresh energy to traditional folk and bluegrass music, infusing it with modern sounds and catchy melodies.
Clawdad writes songs that run the full spectrum of emotion from heartache, drunken nights & the glory of their favorite snack - boiled peanuts. Whether performing upbeat barn-burners or soulful ballads, they always deliver a high-energy, foot-stomping performance that's sure to get audiences on their feet.
Clawdad has played all around the city of Atlanta at breweries, bars, concert halls, & even weddings. The band seems right at home playing alongside other folky acts, but have also been known to shine on the same stage as alternative & psychedelic rock bands. The group released their first EP in the spring of 2023, as well as several singles in the fall.
Clawdad is quickly making a name for themselves in the Atlanta music scene, and they show no signs of slowing down. Don't miss your chance to see "Atlanta's Loudest Stringband" live and experience their powerful sound for yourself.